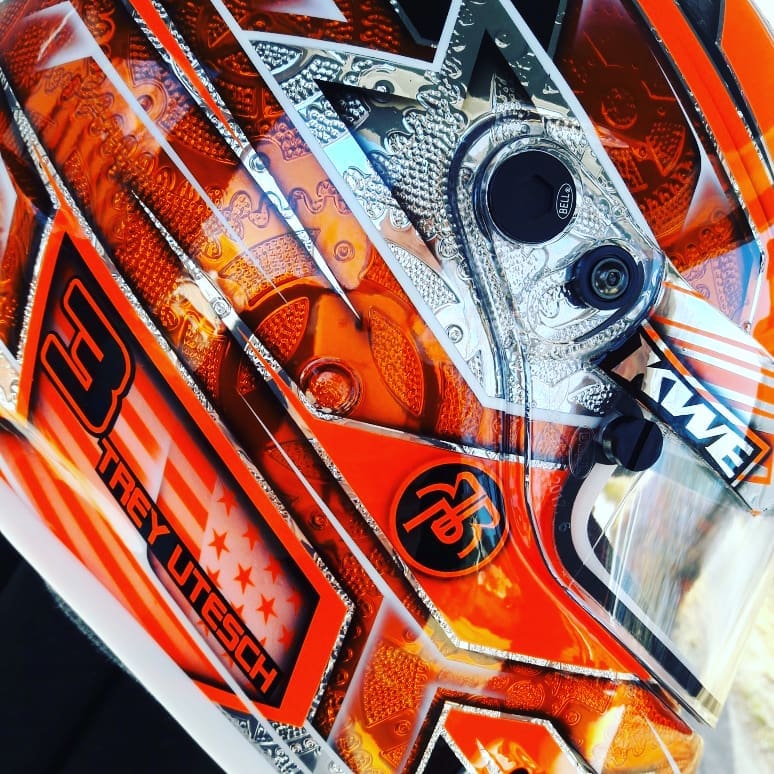 This beautiful helmet was designed by Joseph Roth from Revenant Paint. Alternative Chrome Creations applied the Cosmichrome finish for the substrate. Joseph then sprayed a custom paint finish over the Cosmichrome base.
This is a fine example of the amazing things our customers do with Cosmichrome. These results can't be accomplished with any other spray chrome. The helmet doesn't conduct electricity so electroplating is out of the question. It has to be sprayed and even more importantly, the tinting, masking, and 3D engraved appearance must be accomplished without discoloring or peeling. Cosmichrome has incredible intra-coating adhesion so it can be taped with masking tape for custom paint applications.
Cosmichrome is the only spray chrome trusted by West Coast Customs, Counting Cars ( Count's Kustomz) and General Motors.
Check out our Instagram page https://www.instagram.com/cosmichrome/
https://www.facebook.com/AlternativeChromeCreations/
@revenant_race_paint